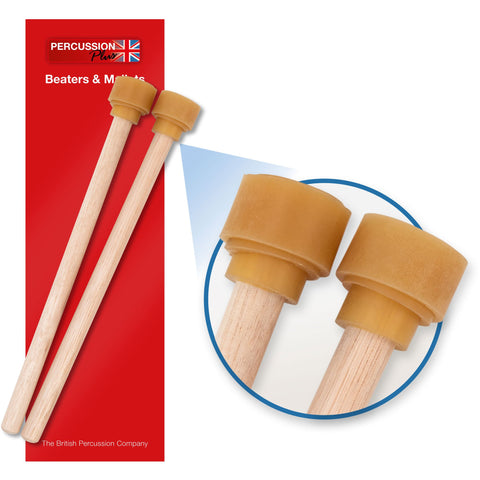 Percussion Plus PP478 Sticks Pair
PP478
Usually shipped within 2-3 working days
---
---
The Percussion Plus PP478 Cello Pan Sticks have been is specially designed to produce the clearest sound from a set of triple cello pans.
Three layers of rubber add just the right amount of weight and bounce to ensure an even tone across the instrument, but each can be easily removed or adjusted to meet each player's exact requirements.
The lightweight shafts are made from individually selected hardwood dowels.
Details:
Triple layer medium rubber head totalling 9mm thickness
Specially designed to get the best tone from your steel pan
Particularly suited to triple cello pans
21.5cm durable hardwood shaft
Manufacturer: Percussion Plus 
---
We Also Recommend