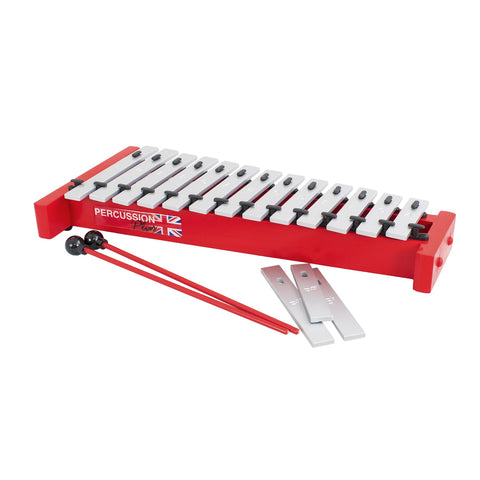 Percussion Plus PP001 Glockenspiel
PP001
Usually shipped within 2-3 working days
---
---
Percussion Plus PP001 Classic Red Box Glockenspiel Soprano Diatonic made from carefully selected timber and high quality aluminium and steel, our soprano diatonic glockenspiel is lightweight, sturdy and durable. This has made it the most popular choice in education for over 25 years.
The Classic Red Box series is known for its accuracy of tuning and quality build, this is due to the great care taken when crafting these instruments.
All instruments in this range are precision tuned so each note bar produces an accurate but also beautiful bell like sound.
The F# and Bb note bars are supplied with this diatonic half, allowing you to play in C, G and F.
A pair of beaters is also included.
The diatonic half – PP001 – can be accompanied with a PP002 chromatic half to make a fully chromatic instrument.
Manufacturer: Percussion Plus 
---
We Also Recommend