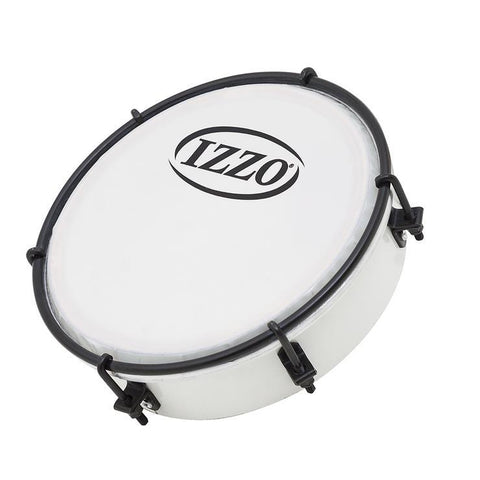 Izzo IZ10658 Wooden 6" Tamborim
IZ10658
Usually shipped within 2-3 working days
---
---
The Izzo IZ10658 Wooden 6" shallow tamborim is traditionally hit with a double or triple pronged plastic stick, and plays the distinctive high pitched syncopated rhythms in a samba band.
As it's quite small, you'll probably need more than one to cut through the texture.

This model has a single 6" synthetic skin that can be tightened by using the supplied key to adjust the hook tuners. Unlike the larger drums in the Junior series, its shell is made from pine wrapped in vinyl which produces a fuller sound than plastic or metal models.

The larger drums in their new Junior series are built using thinner aluminium making them lighter and cheaper - perfect for younger players.
An ingenious ridged design makes them just as strong (and loud!) as the standard range, meaning they'll easily survive the everyday perils of the classroom.

Izzo are particularly well known for their smaller drums - the pandeiros and tamborims these lightweight Junior models are made to an extremely high standard. 
Manufacturer: Izzo
---
We Also Recommend