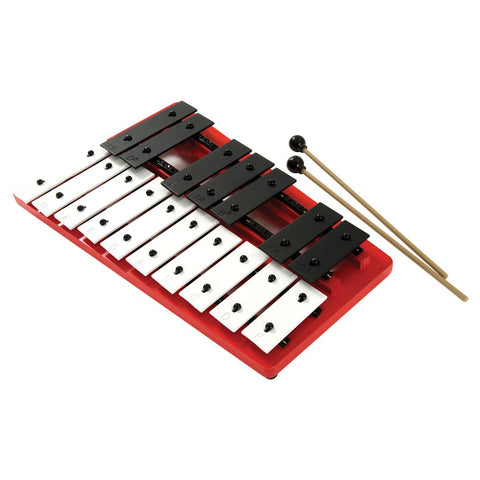 Percussion Plus PP930 Glockenspiel
PP930
Usually shipped within 2-3 working days
---
---
The Percussion Plus PP930 Harmony Wide Note Glockenspiel Chromatic 17 note is a brightly coloured budget glockenspiel with a vibrant red wood base and 17 white metal notes.
This is the perfect choice for basic playing and affordability with a note range between C64 and E80 and all the chromatic notes in between.
Supplied with beaters and features quality metal and precision tuned notebars, perfect for use in the classroom alongside other instruments.
Manufacturer: Percussion Plus 
---
We Also Recommend