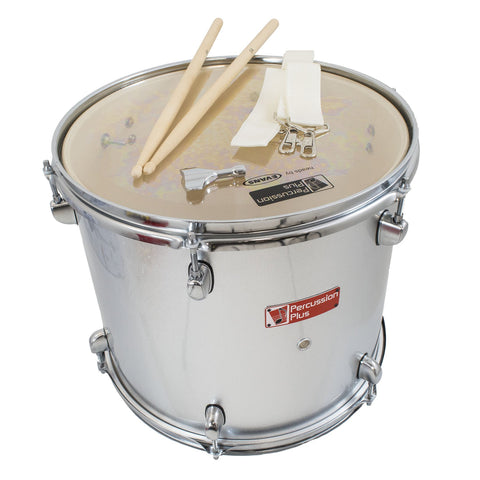 Percussion Plus PP787-SL Drum 14"
PP787-SL
Usually shipped within 2-3 working days
---
---
The Percussion Plus PP787-SL is a 14″ Junior Marching Tenor Drum in a silver finish.
Sized specifically for the younger player and its lightweight nature (at 3.5kg) means it is great for the smaller percussionist.
The tenor drum is used to give colour and tone to the marching band sound, with a timbre that cuts through the bass and higher tones very nicely.
This comes complete with 2 rings and the appropriate sling and, although primarily designed for a traditional marching band, it is a drum also worth considering for use in a samba setting.
Manufacturer: Percussion Plus 
---
We Also Recommend