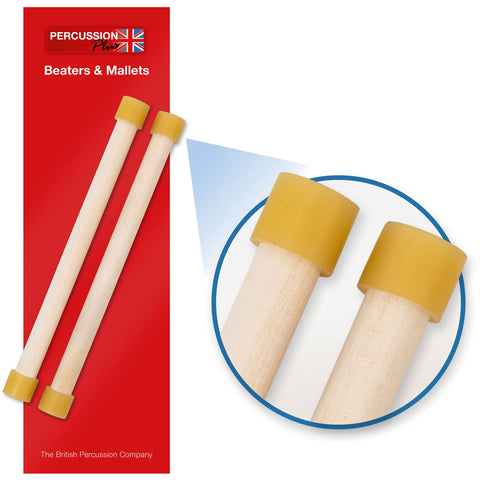 Percussion Plus PP462 Sticks Pair
PP462
Usually shipped within 2-3 working days
---
---
The Percussion Plus PP462 Mini pan sticks junior sized steel pan mallets have a relatively thin medium rubber ring around the head and foot of the hardwood stick.
This means it can be used both ways round, doubling its life expectancy, and gives steel pan percussionists a useful extra grip while playing.
The beaters are significantly shorter and lighter than others in the range and have been specially designed for smaller hands to use with Jumbie Jam and other mini steel pans.
Details:
Single layer ring of 2mm medium rubber
Double ended so will last twice as long!
Specially designed to get the best tone from your steel pan
Particularly suited to Jumbie Jam and other small pans
15.5cm durable hardwood shaft
Manufacturer: Percussion Plus 
---
We Also Recommend