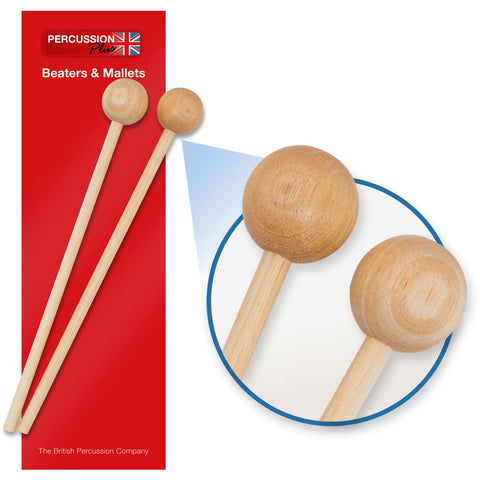 Percussion Plus PP385 Beaters Pair
PP385
Usually shipped within 2-3 working days
---
---
The Percussion Plus PP385 Beater Hard Wooden are made from a medium density ball-shaped beech head and a relatively short plain beech dowel.
The hard finish of this wood makes a clunky percussive contact sound and is therefore ideal for woodblocks, small drums, and even xylophones.
Both head and shaft are smooth but unvarnished.
This listing is for a packet of 2 beaters only (1 pair).
Details:
25mm hard spherical heads made from beech wood
Lightweight head produces clunky wooden attack noise
Ideally suited to woodblocks and tambours
18.5cm contoured black plastic shaft
Manufacturer: Percussion Plus 
---
We Also Recommend