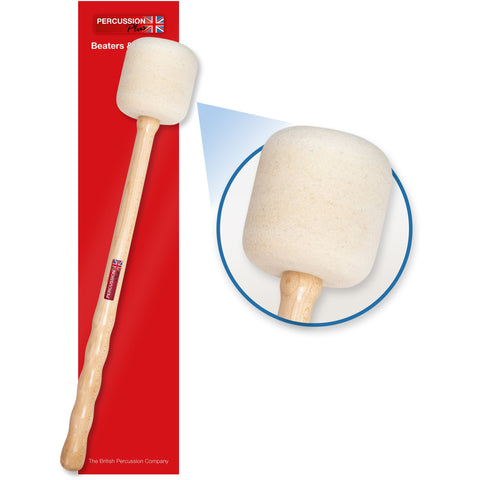 Percussion Plus PP283 Mallet Single
PP283
Usually shipped within 2-3 working days
---
---
The Percussion Plus PP283 Mallet Hard Bass Drum or Gong - Single has a large head made from hard felt, the perfect material for getting a reliable punchy tone from bass drums and gongs.
Use this beater to cut through big orchestral textures without a percussive impact sound or the risk of damaging your instrument.
The jumbo maple shaft is slightly tapered to make it more comfortable to hold and easier to control.
This listing is for a single mallet only.
Details:
Large hard felt head
For punchy tone and immediate response
Perfect for bass drums, gongs, and large cymbals
Jumbo maple shaft tapered for comfort
Manufacturer: Percussion Plus 
---
We Also Recommend