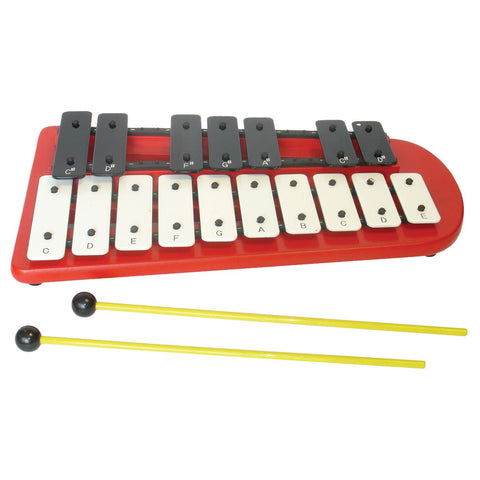 Percussion Plus PP2172 Glockenspiel
PP2172
Usually shipped within 2-3 working days
---
---
The Percussion Plus PP2172 17 note chromatic glockenspiel (C64-E80) is a small, 17 note classroom glockenspiel which has a clear and bright tone quality.
The 17 notes are securely mounted onto a solid wooden, painted red base which has rounded corners and is easy and safe for even younger school age children to use.
This instrument is chromatic, so has both the black and white notes of the keyboard which greatly increases the playable repertoire.
The note range is C64 – E80 and it comes supplied with a pair of beaters.
Manufacturer: Percussion Plus 
---
We Also Recommend