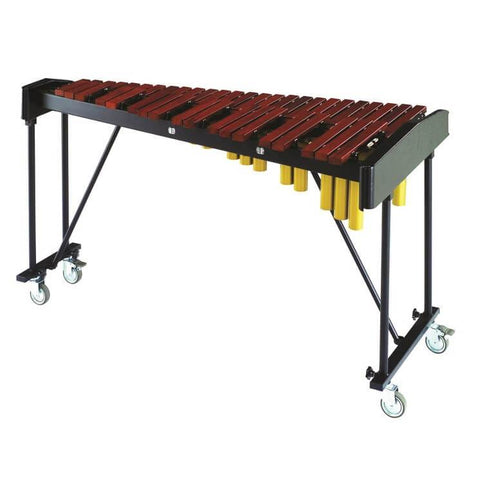 Percussion Plus PP092 Xylophone
PP092
Usually shipped within 2-3 working days
---
---
The Percussion Plus PP092 3.5 octave xylophone with stand (includes wheels and brakes) has a range from F1 to C5.
The precision cut note bars are produced from nice quality, seasoned solid Paduak wood – an African hard wood used often in the manufacture of a range of musical instruments.
The note bar sizes are 38 x 20mm. This is what could be termed a 'budget' concert xylophone but one which offers a surprising level of overall quality and workmanship.
The instrument is tuned to A=442hz and is mounted on a sturdy metal frame which features 4 tough, lockable castors.
This makes for very easy movement but also keeps this instrument in place during performance.
The Percussion Plus concert xylophone is wonderful value for money, being significantly cheaper than anything from either Yamaha or Majestic.
The tone is solid and resonant and the overall build quality is excellent too.
We have sold a number of these instruments to very satisfied schools and orchestras and have reports of great overall longevity.
Manufacturer: Percussion Plus
---
We Also Recommend