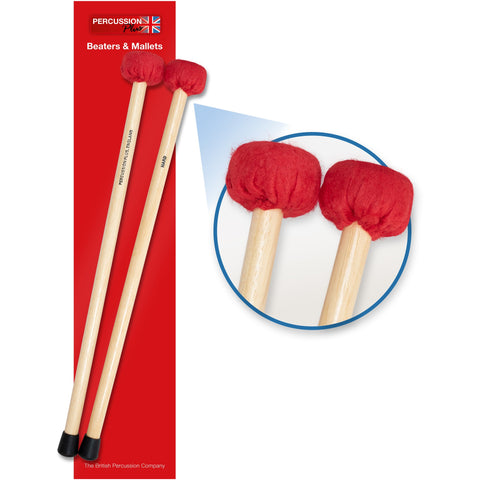 Percussion Plus PP072 Mallets Pair
PP072
Usually shipped within 2-3 working days
---
---
The Percussion Plus PP072 Mallets for Timpani Hard are an essential part of every timpanist's arsenal and are particularly useful when clarity is key such as when the music calls for fast, complicated, or melodic playing.
They can of course also be used with other percussion instruments to create interesting effects. These kettle drum beaters are made to the classic design with a turned cork core wrapped in a relatively thin layer of felt.
Their lightweight untapered shafts are made from a well balanced varnished wawa wood dowel.
This listing is for a packet of 2 mallets only (1 pair).
Details:
40x20mm hard felt-wrapped heads with cork core
Produces clear tone with fast attack and short decay
Good for fast, complicated, and melodic playing
Lightweight 32cm varnished wawa shaft
Manufacturer: Percussion Plus 
---
We Also Recommend