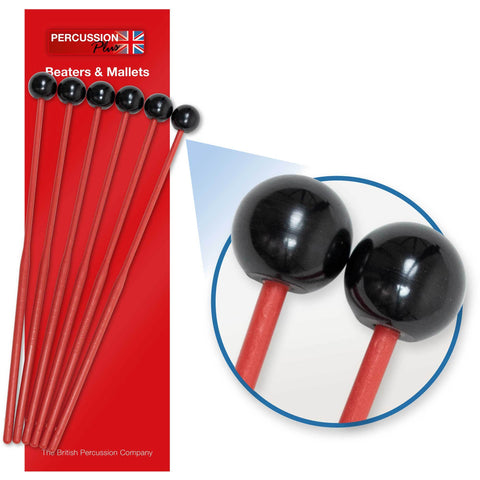 Percussion Plus PP066 Beaters
PP066
Usually shipped within 2-3 working days
---
---
The Percussion Plus PP066 Beater - Glockenspiel Pack of 3 pairs is comprised of a slim 22.5cm red plastic stick with a small spherical top made from hard black plastic.
These dense heads product a sharp attacking tone and allow for optimum resonance while the slimmer shafts reduce weight and allow for great subtlety and control.
They are ideally suited to the bell-like twinkling timbre of glockenspiels and other small high pitched percussion instruments.
This listing is for a packet of 6 beaters (3 pairs).
Details:
20mm hard plastic ball-shaped heads
For percussive attack and minimal deadening
Ideally suited to glockenspiels
22.5cm contoured black plastic shaft
Box of 6 beaters (3 pairs)
Manufacturer: Percussion Plus 
---
We Also Recommend