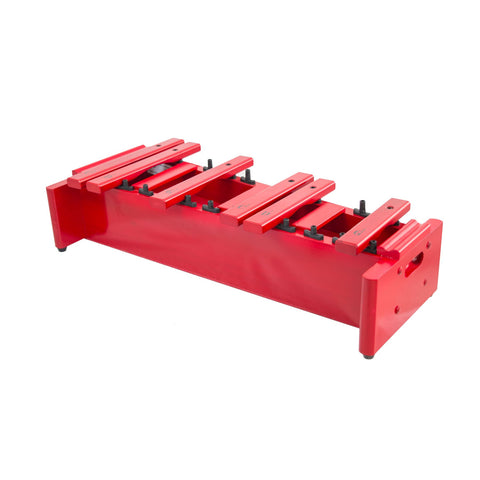 Percussion Plus PP024 Xylophone
PP024
Usually shipped within 2-3 working days
---
---
The Percussion Plus PP024 Classic Red Box Xylophone Soprano Chromatic Half has been designed to fill in the accidentals in the scale of the PP023 diatonic instrument.
Its frame is slightly taller than the PP023 allowing the 'black notes' to sit above and overhang the "white notes" just like a piano keyboard.

As part of the Classic Red Box range, great care has gone into the build of the instrument. The box features four resonating chambers that, with the accurately tuned note bars, produce beautiful tones.

There are spaces for the F# and Bb note bars supplied with the diatonic half. The beaters are not included but we thoroughly recommend our PP069 pair of hard beaters.

An alternative soprano chromatic half xylophone is available from the Harmony range – PP5024.
Manufacturer: Percussion Plus
---
We Also Recommend