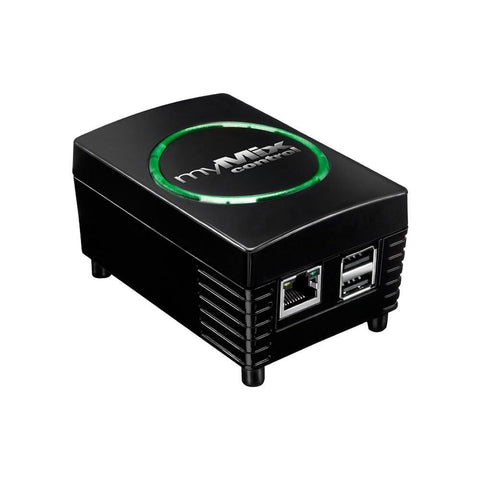 myMix Control
MM-CONTROL
Usually shipped within 2-3 working days
---
---
The myMix Control is a web browser operated remote control and configuration software for myMix systems.
Accessing the myMix PLUG network interface via WiFi or LAN connection, the user logs in using a common web browser application.
The myMix PLUG runs an auto discovery routine that shows all active devices on the network. All configuration and mixing data can be transferred from the units to the user's computer or an external USB storage device connected to the myMix PLUG.
myMix CONTROL allows the complete back up of an entire system, individual units or single profiles and control of individual units remotely on the network.
It is ideal for operating and supporting larger systems with ongoing set up changes, as in theatres, or with production companies, but also allows easy configuration and locking of dedicated functions on myMix devices in commercial and install applications.
FEATURES:
myMix CONTROL is a tool for engineers working with larger myMix systems, or the system integrator to set-up dedicated myMix systems that require special settings and function locking.
The myMix CONTROL software is a web browser interface located on the myMix PLUG computer. It can be accessed from any device that runs a web browser through a Wi-Fi or LAN connection. The myMix PLUG hosts web server, transfers the data between the computer/tablet and the myMix devices and has local memory to save complete projects and other data.
Access from any device with a web browser (computer, tablet, smart phone)
Save change over time by saving and loading entire projects with all device data
Help musicians by remotely editing or copying mixes
Internal WiFi access point or access through LAN connection
Built-in memory for hundreds of projects
Manufacturer: myMix
---
We Also Recommend