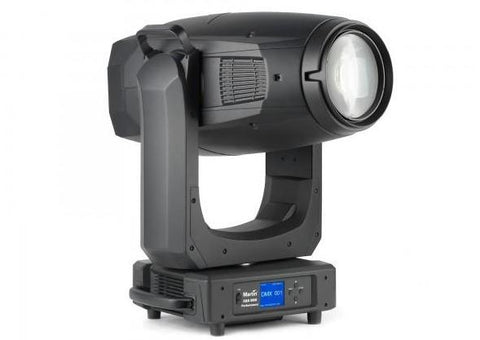 Martin ERA 800 Performance
9025122052/ MAR1774
Usually shipped within 2-3 working days
---
---
The Martin ERA 800 Performance combines a feature-loaded, rugged, yet cost-efficient profile for entertainment and rental applications.
It features a highly efficient, super-bright 800W white LED engine that produces a bright, sharp 6,500K gobo projection with a flat field. Additional benefits include 1:8 zoom, electronic dimming and strobe, full CMY colour mixing and separate colour wheel, variable colour temperature control, animation wheel, iris for beam adjustment and fixed and rotating gobo wheels, loaded with user-favourite gobos from the renowned Martin MAC range that include a wide variety of effects, especially when combined with the two included rotating prisms and soft and heavy frost filters.
The ERA 800 Performance includes a full curtain framing system which offers lighting designers a high degree of flexibility to achieve precise looks on stage.
Perfect for big, stadium-sized stage and live productions, the Martin ERA 800 Performance is ideal for a long list of scenarios, requiring an
FEATURES:
Bright 800 watt / 6,500K LED light source
34,000 lumen output
Crisp optics with flat field
1:8 Fast zoom
Fat beam look with 160 mm front lens
CMY colour mixing - Vibrant colour mixing with a superior palette of colours matching the MAC range
Linear CTO – Daylight to tungsten CCT control and expansion of the CMY palette
6-slot colour wheel –for added colour choice and split colour effects
Full Curtain Framing blades with +/- 60° rotation of entire system for flexible shape generation
6 rotating/indexing gobos – All renowned Martin glass gobos
7 static gobos for great morphing effects
Animation wheel with continuous bi-directional rotation
Iris – Fast and tight iris
Two prisms - 4-facet and linear – rotation and index control for dynamic effects
Soft frost – A light frost leaves gobo artwork visible with a beautiful soft edge.
Heavy frost – for wash light effects
Compact and low weight design
Manufacturer: Martin
---
We Also Recommend