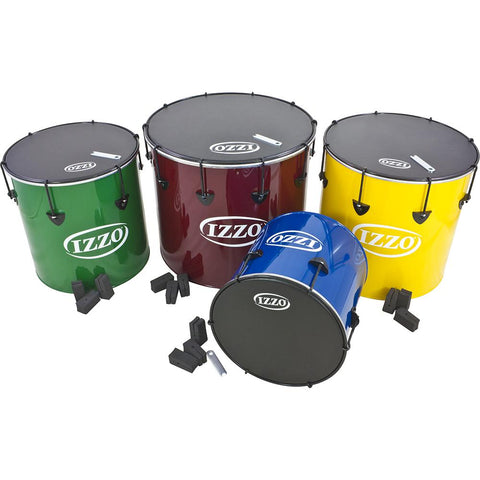 Izzo IZ98 Castle Surdos Set Of 4
IZ98
Usually shipped within 2-3 working days
---
---
The Izzo IZ98 Castle Surdos set of 4 nesting samba drums are a popular classroom and percussion group choice.
The four sizes are 12", 14", 16" and 18" and each provide a unique deep tone. Surdos provide the 'heartbeat' of samba music and this quartet of drums sound fantastic.
From a practical point of view, these are stackable which makes them easy to transport as well as taking up far less room in the music store cupboard.
These are proudly and authentically made in Sao Paulo.
Manufacturer: Izzo
---
We Also Recommend