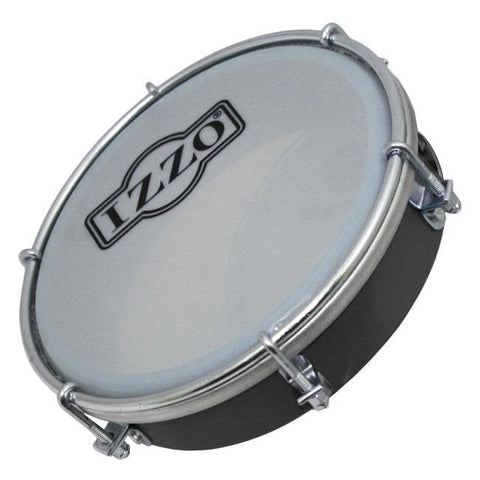 Izzo IZ6553 6" Tamborim Black      
IZ6553
Usually shipped within 2-3 working days
---
---
The Izzo IZ6552 6" ABS shallow Tamborim in black colour is traditionally hit with a double or triple pronged plastic stick and plays the distinctive high pitched syncopated rhythms in a samba band.
As it's quite small, you'll probably need more than one to cut through the texture.

This model has a single 6" white synthetic skin that can be tightened by using the supplied key to adjust the hook tuners.
Unlike most larger samba drums which are traditionally made of aluminium, these tamborims are made from ABS (acrylonitrile butadiene styrene) a hard rubber also used to make Lego and clarinets among many other things.

Izzo are particularly well known for their smaller drums the pandeiros and tamborims are made to an extremely high standard.


Manufacturer: Izzo
---
We Also Recommend