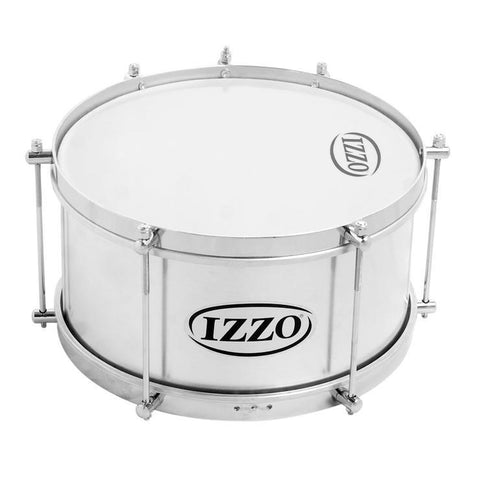 Izzo IZ5973 Caixa Guerra 12"
IZ5973
Usually shipped within 2-3 working days
---
---
The Izzo IZ5973 12" - 15cm Caixa Guerra is a snare drum with thick wires that is tuned to a high pitch and used to play the repetitive driving rhythms that give samba music its urgency.
Unlike its Western marching band counterpart, it's played snare-side up.

This model has a 12" head on each end of the 15cm body, held in place by gleaming chrome counter hoops and 6 adjustable tension rods.
A combination of the aluminium shell and durable white Nylon skins the definitive samba drum construction materials ensures optimum resonance which creates that recognisable carnival tone.
Each drum comes fully assembled and includes a tuning key for tightening the skins.
Manufacturer: Izzo
---
We Also Recommend