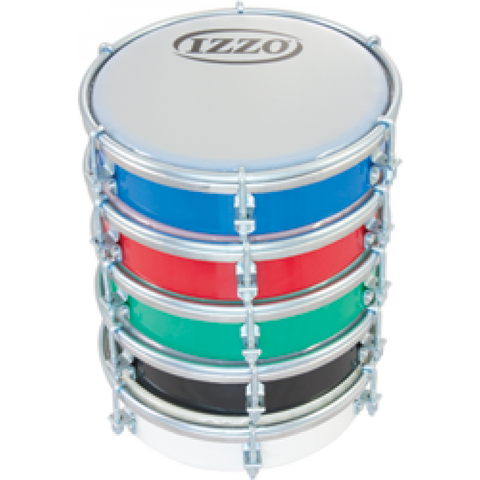 Izzo IZ3430 Pandeiro 10"
IZ3430
Usually shipped within 2-3 working days
---
---
The Izzo IZ3430 ABS 10" Pandeiro has a white head with Izzo logo and is available in either black, white, red, blue or green.
Please let us know your desired colour either black, white, red, blue, or green (Colours will be chosen at random unless you've specified colour when placing an order)
Just like a tambourine, the shallow pandeiro drum has metal jingles (or zils) attached to its shell.
Played with the hand and can create all sorts of interesting sounds and fast rhythms to colour samba music.

This model has a single 10" white Nylon skin that can be tightened by using the supplied key to adjust the hook tuners.
Unlike the larger drums in the Standard series, its shell is made from acrylonitrile butadiene styrene (ABS) which is very light and produces a crisp, bright sound.

Izzo are particularly well known for their smaller drums - the pandeiros and tamborims - and these ABS models are particularly good value for money.

Please note: If you don't specify your desired colour during the order process we will select one at random!
Available colours are black, white, red, blue or green. 
Manufacturer: Izzo
---
We Also Recommend