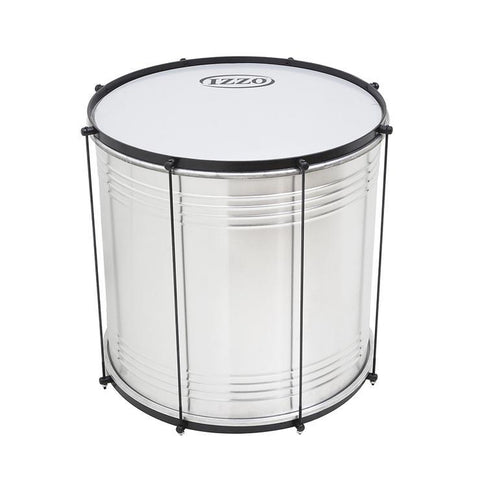 Izzo IZ10650 Junior Surdo 18"
IZ10650
Usually shipped within 2-3 working days
---
---
The Izzo IZ10650 Junior Aluminium Surdo 18" - 45cm Double headed Light Line series Drum is the biggest, deepest drum and plays the heartbeat of samba music.

Fully assembled and all the hardware is painted with protective black paint.
Both of the durable synthetic skins are held in place by strong aluminium counter hoops and rods and can be tightened using the supplied tuning key. 

Built using thinner aluminium making them lighter and cheaper - perfect for younger players.
An ingenious ridged design makes them just as strong (and loud!) as the standard range, meaning they'll easily survive the everyday perils of the classroom.
Manufacturer: Izzo
---
We Also Recommend