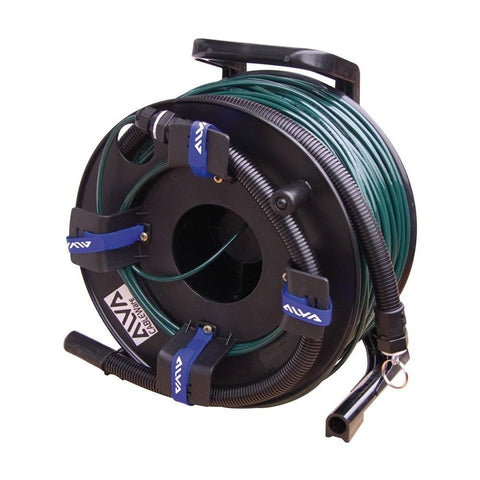 ALVA Madi MCD 100 100M Cable Drum
ALVA-MCD100
Usually shipped within 2-3 working days
---
---
The ALVA Madi MCD100 100m Cable drum is a professional 4 fibre SC to SC Optical Multicore for MADI use on stage, broadcast, TV etc in a good value.
MCD cables are extremely flexible, crush and impact resistant.
Alva have designed a simple but effective MADI cable system for all mobile applications, with splash water protection, traction relief and easy handling.
Specification:
Military grade 4 fibre optical
Rugged plastic drum
Protective pull through connector cover
Part No. MCD 100
Length: 100M
Applicable with the following RME devices:
All RME products with optical MADI I/O
Mechanical & Enviromental Properties:
Weight: 4 kg / km
Tensile Load: 600N [EN187000/501(IEC 60794-1-E1)]
Min. Bend Radius: 20x Outer Ø [EN187000/513(IEC 60794-1-E11)]
Operating Temperature: -50 to + 80 C [EN187000/601(IEC 60794-1-F1)]
Crush Resistance: 2000N [EN187000/504 (IEC 60794-1-E3)]
Impact Resistance: 200 impacts / 1 N.m [EN187000/505(IEC 60794-1-E4)]
Flexing Resistance: 2000 cycles [EN187000/509(IEC 60794-1-E8)]
(Based on military standards MIL-C 85045)
Manufacturer: ALVA
---
We Also Recommend