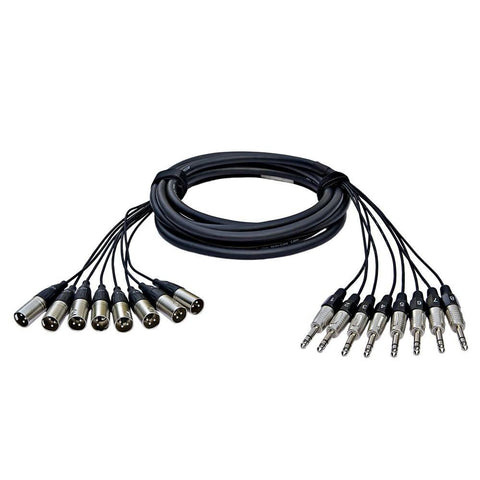 ALVA 2M 8 x TRS Jack To 8 XLR Male
ALVA-T8X8PRO2
Usually shipped within 2-3 working days
---
---
ALVA Cabling is the perfect partner for RME products, but can of course be used with other compatible products from other brands.
ALVA 2M 8 x TRS Jack To 8 x XLR Male
Specification:
Cable Colour: black
Individually numbered XLR and TRS plugs
Cable Ø: 13 mm
Length: 2M
Part No. T8X8Pro2
Applicable with the following RME products:
Fireface UFX
Fireface UCX
Fireface 800
Fireface UC
ADI-8 DS
ADI-8 QS
Micstasy
OctaMic II (analog outputs)
M-32 DA, M-16 DA
BOB-16
One cable is required for every 8 channels.
Manufacturer: ALVA
---
We Also Recommend