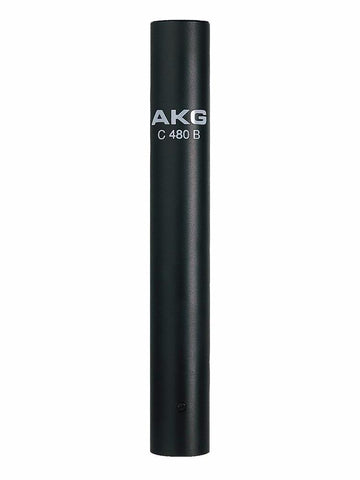 AKG C480B ULS
AKGC480BUSL
Usually shipped within 2-3 working days
---
---
The C480 B is the pre-amp for the ultralinear series capsules, CK61, CK62, CK63, and CK69 ULS, represents one of the quietest microphone amps ever built offering excellent audio quality and maximum flexibility.
Its electronic circuitry coupled with a transformerless output stage assures completely linear transfer characteristics across the entire frequency range, while achieving self-noise figures close to the theoretical minimum.

A specially designed output stage drives difficult loads like excessively long cables without harming the signal quality. The C480 B offers a two-step high-pass filter and two gain stages of either -10dB or +6dB.
Manufacturer: AKG
---
We Also Recommend